An Epic Length Guide about
How to Choose the Best VPN UK
Quickly, stop what you are doing and immediately go to the best VPN provider you can find and get yourself a VPN so you can protect yourself from hackers. Or don't do that. I'm sorry, but binge watching Mr. Robot and Black Mirror has got me paranoid.
All jokes aside, internet privacy has taken some severe hits in the past couple of years. Personal and sensitive information gets intercepted and hijacked by hackers now more than ever. Frankly, nobody is secure, especially when using public internet networks. Big corporations have been aware of this situation for a long time. That is why you won't see their employees using a public network like a library's Wi-Fi to access their private servers.
On the other hand, regular people, like you and me, are not that concerned about their security on the internet. Most people like to think that they have nothing to hide. However, in most cases, hackers are not looking for your private chats and pictures; instead, they want your log in information, your bank account number, and other data that can compromise your wellbeing.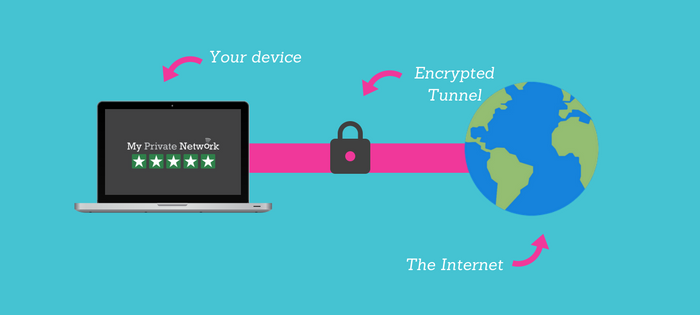 So, what is the solution? Well, I mentioned it briefly in my paranoid rant. Yes, Virtual Private Networks or VPNs for short are the only way to protect your data while using a public network. Now, you might be wondering, what exactly is a VPN, how does it work, why would I pay for such a service, and where to even get one?
These are all valid questions, and I will gladly answer all of them, but first, let's set some guidelines. My goal is to create an ultimate guide about VPNs. That means that I will explain what they are, how they work, what is their common use, and lastly, create a list of top rated VPN providers. So, if by any chance you already know a thing or two about VPNs and you just want to find out which is the best VPN for torrenting, then you can skip the entire first part. However, as a writer I would appreciate if you read the whole article. Now, that is enough of my jabbering, so let's get to the fun part.
What is a VPN?
Even though a VPN sounds complicated to understand, it really isn't. Virtual private network is your keycard to access a private network remotely. This is how businesses use VPNs in most cases. For example, your company is connected to a private network and no one from outside can access it. This is a common practice amongst big corporations. But what happens when you are away and need to access your company's database?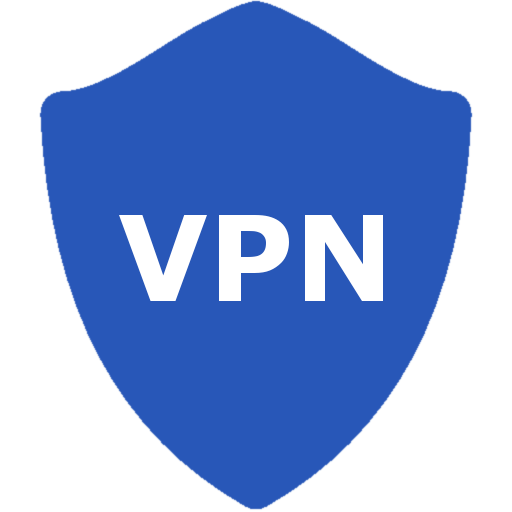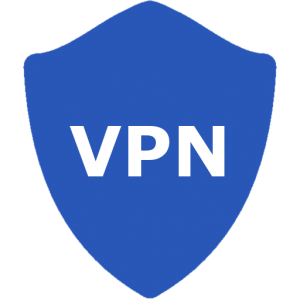 Well, this is where VPNs do their work. When connected to a VPN your computer will act as if it's at VPN's location. This means that you can be in Sydney and access your company's database in New York through a VPN that is located in your company's headquarters. What's more important, VPNs will encrypt all data and information transferred through them.
On the other hand, individual users have a little bit different use for VPNs. Of course, data encryption and privacy protection is one of the biggest reasons why individual users get a VPN. However, in most cases, they want to bypass geo-blocked websites and internet censorship. Services like Netflix and Pandora are blocked in most parts of the world, and even though they might become available in the near future, some eager users are willing to pay for a VPN so they can access them right now. Also, some people use VPNs to download torrents. Most torrent websites are blocked in the UK and other western countries. So, by using a VPN located somewhere where they are legal, you will be able to torrent as much as you want.
How to choose Best VPN?
Now that we know what are VPNs and what are their most common uses, we can finally teach you how to tell difference between the worst and the best VPN providers. When choosing a VPN provider, you should pay attention to these five things.
Download and upload speed
Fast download and upload speed is essential if you want to have a smooth VPN experience. Even though it all depends on your internet connection, some VPN providers have bad servers that will further throttle your internet speed. If you want to download big files or watch Netflix, then make sure that your VPN provider has high performing servers, otherwise, you will have a lot of input lag, stutters, disconnects, etc.
Some VPN providers straight up ban Netflix and other similar services. If you are getting a VPN solely for this reason, make sure that your VPN provider actually supports them. Additionally, P2P connections are sometimes banned as well. This mostly affects torrenting. So, if you want to be an internet pirate, look for providers that allow them.
Not many, but still a decent number of VPN providers keep logs of your internet activity. So much for the internet privacy, am I right? If you are big on the internet privacy, which you should be, then my recommendation is to avoid such VPN providers. They usually disclose if they keep your logs or not in their Terms of Service document.
Another key feature to keep an eye on is their security measures. Not all security protocols and encryptions are the same. Some are strong as a fort and some as a shack. So, if you want to keep your data from the prying eyes, only go for VPN providers that have the best encryptions possible.
Ideally, your VPN should be compatible with all devices. That means all your desktop PCs, smartphones, tablets, laptops, etc. will be able to surf the internet through a VPN. Of course, this is not a deal breaker for people that intend to use a VPN only on their home computer. However, for everyone else who is using different devices this should be on the top of your VPN checklist.
Top 15 Best VPN providers UK.
The lesson part is over. By now, you should know what VPNs are, what to look for in them, and what features your ideal VPN should have. With that out of the way, let me present you my list of best free VPN providers and best paid ones. As you can see, I have something for everybody.
But before we continue let me put on a little notice. None of these VPN providers are perfect. They all have their pros and cons. Some are feature-rich but expensive, some are the complete opposite, and some are somewhere in between. So, it will be up to you to find the one that suits your needs the best. Enjoy.
ExpressVPN

Let's kick it off with what is probably the best UK VPN provider, ExpressVPN. This company offers a true premium VPN services. With over 1.500 servers spread across 94 countries, ExpressVPN has one of the best performing servers available right now. Furthermore, they don't keep logs and they will allow you to torrent and Netflix & chill as much as you want across all your devices, including smartphones and tablets.
As for their security, its top notch, Fort Knox top notch. They have one of the best encryptions currently available. The only downside that I could think of is that ExpressVPN is one of the priciest providers. Even if you sign up for their discounted 12-month deal, your VPN will cost you around $8 per month, which is still on the high-end.
Download and upload speedPro
---
 Private Internet Access (PIA)

PIA is another awesome option for a VPN provider. They have around 3.000 servers spread strategically across 24 countries. The bulk of their servers are in the USA and Europe, but they also have a decent number of them in the Middle East, Asia, Africa, Australia, and South America. This ensures that your internet speed will be fast with as little latency as possible no matter where you connect.
Also, Private Internet Access VPN provider is extremely cheap compared to ExpressVPN. With an annual plan, you can get a VPN for a little bit over $3 per month. Add on that strong encryption and complete privacy, and you get one of the best VPNs currently available. The only downside, no Netflix support.
Download and upload speed
Pro
---
Trust.Zone VPN

Trust.Zone is another cheap VPN provider. They offer their services for $3.33 per month if you sign an annual plan. Turst.Zone also comes with a 3-day free trial, so if you want to test their services yourself, you can do that free of charge.
Trust.Zone is claiming that they don't keep logs and that their security protocols will keep your data safe at all times. Additionally, they are compatible with all popular platforms and they don't mind if you use Netflix or download torrents. However, they do have some flaws. Trust.Zone has a low number of servers, 131 to be precise. What's even worse, they are located in only 31 countries. That means in some parts of the world you can experience bad connection and high latency.
Download and upload speed
Pro
---
VyprVPN


VyprVPN might not be the best VPN provider on this list, but they are sure close to being one. Strong encryption, check. Not keeping logs, check. Hundreds of servers, check. Platform compatibility, check. Everything checks out when it comes to VyprVPN services. They have stable and fast connection thanks to 700 servers in 64 different countries; they are compatible with all popular operating systems; they offer strong encryptions and only best security protocols. All that will cost you around $5 per month. With a 12-month plan, of course.
There aren't many downsides to VyprVPN apart from Netflix not working on mobile devices and limitations to simultaneous connections. You can run Netflix on your desktop PC, but on mobile, it's banned. Strange, if you ask me. Also, if you plan to connect five devices simultaneously, VyprVPN will limit you to two.
Download and upload speed
Pro
---
SaferVPN

If you just want to be secure and safe while internet browsing, then SaferVPN if perfect for you. They offer spectacular connection, though encryption, full compatibility, and most importantly, they are relatively cheap. SaferVPN's cheapest option is $3.5 per month if you sign up for their two-year plan.
However, if you plan to download torrents and watch Netflix, SaferVPN is certainly not for you. Their officials are clear about their stance on torrenting. Simply put, SaferVPN will not allow such activities through their VPNs. As for Netflix not working, this is probably not their fault. Netflix is open about banning IPs that come from VPNs, so they might have caught eye of a few SaferVPN's IPs and banned them outright.
Download and upload speed
Pro
---